Throughout their time in Sixth Form, the Class of 2021 worked incredibly hard and shown endeavour and resilience during a particularly challenging year.
As our Old Waconians receive their A Level results, experience their celebrations from the School site and read their #CHSuccess stories here…
Remember to share you results stories with us via the OneCHS form
Mr Jones, Head of Sixth Form said
'A huge congratulations to The Class of 2021, you have had a really difficult couple of years and we are really proud of you and everything you have achieved, we wish you the very best going forward and we are going to miss you!' 
Advice from Old Waconians
Old Waconian, Lauren has been in touch with her words of wisdom to students who have received their results, she said:
'I wanted to wish the best of luck to all the students receiving their results this week. My advice to them would be to seize every new opportunity that's going to come their way. If there's something you want to achieve – go for it – whether you think you can or can't you're probably right!'
Since leaving CHS, Lauren has gone on to study Biomedical Sciences with Management at Imperial College. In Summer of 2021, she was fortunate enough to be selected for Medidata's Founders' Scholarship. This is part of the company's mission to recognise and develop future leaders in STEM who are committed to social impact. So far Lauren has been exploring the impact of technology on diversity in clinical trials and the ethical implications of artificial intelligence in healthcare.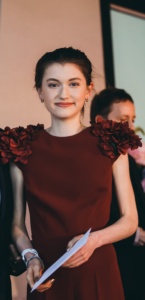 Lucy, another Old Waconian, also got in touch to tell us about her A Level results day and offer some advice to The Class of 2021. She said:
'I wanted to share my own story. I received my A Level grades in 1997 and they were lower than expected, meaning that I could not get into any of my university courses to do Law with French. Thanks to the efforts of my mum, with support from Mrs Buckley (then 6th form head) I found a place through clearing to go to Hull University to do French and Italian. During my first term I spoke to my tutors who guided me to apply for a transfer to the Law with French degree course to start the following year, with my French marks from the first year being transferred over. I am now a Solicitor-Advocate working in-house for a large national charity. Whilst on the day I received my results I felt devastated and that my future plans were ruined, I now do not regret the way history played out, as I loved my time at Hull and the extra year at university which I ended up having'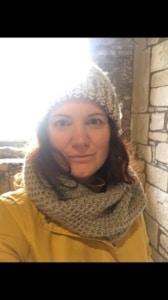 Results stories from The Class of 2021
Logan (right) and Matt (left) cannot wait to start University in September!
Logan will be going to the University of Newcastle to study Architecture and Matt is going to the University of Liverpool to study Marketing!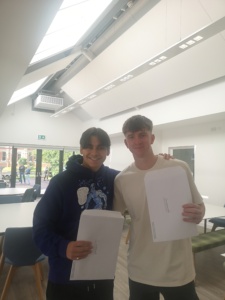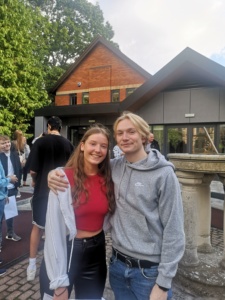 Katie and James celebrated their exam success and are thrilled with their results.
Katie is going to the University of York to study Psychology and James is going to the University of Leeds to study Business and Accounting.
Congratulations Katie and James, be sure to stay in touch!
Amy has decided to take a gap year and plans on going to University next September. As part of her year out, Amy will be travelling to Israel! We wish her all the best for her next adventure!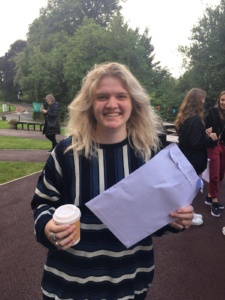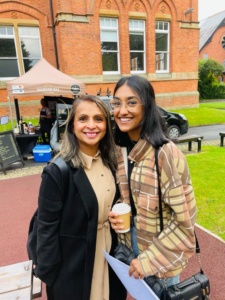 Maisha will be starting her degree in Medicine at the University of Leeds in September! Gaining a place at Leeds has been a dream of Maisha's for years and she can't wait to get started!
Alexa is so happy with her results! She is looking forward to going on to study Veterinary Medicine at the University of Liverpool! What a fantastic achievement, good luck Alexa!!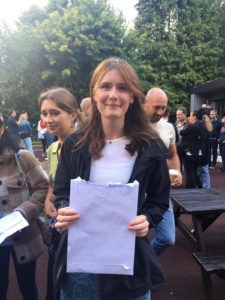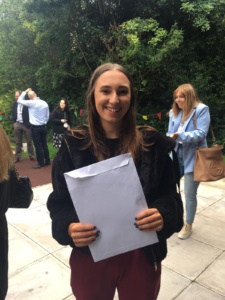 India is thrilled with her results. She will be going to the University of Birmingham to study Chemistry. India said
'Remote learning has been a challenge at times, but I am so pleased with my results!' 
Lewis (left) and Harry (right) are really pleased with their results and have both decided to take gap years!
Harry will be going to the University of Loughborough to study Business and Economics but is going to spend his year out working!
Lewis, who is a CHS Sport Scholar, is going to spend his gap year getting fit and healthy before going to play football (soccer) in America next year.
Good Luck boys!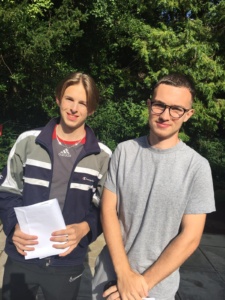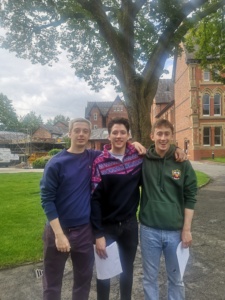 Thomas (right), Joe (centre) and Henry (left) are all looking forward to starting their University courses in September.
Thomas is going to the University of Newcastle to study Geography, Joe is going to the University of Durham to study Politics, Philosophy and Economics and Henry is going to Nottingham Trent University to study Business.
All three boys said they were very happy with their results.
Twins Lili and Louis got exactly the same results, AA*A*.
Lili has decided to take a gap year but will be starting at the University of Southampton next September.
Louis is going to study Aerospace Engineering at the University of Bath this September!
Congratulations on your amazing grades!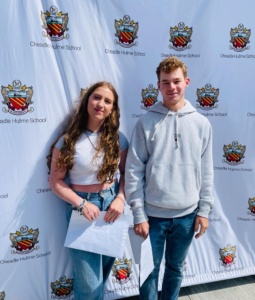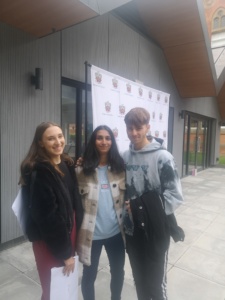 Even more exam success for Shivani (centre) and Theo (right)!
Shivani is excited to start her degree in English at the University of York while Theo has decided to head the the University of Warwick to study Law and French Law with a year abroad!
Congratulations to Ibrahim (far right), Louis (right), James (left) and Michael (far left) who all got into the Universities of their choice.
Michael is going to the University of Nottingham to study Economics, James is going to the University of Durham to study Natural Sciences, Louis is going to the University of Bath and got the exact same grades as twin sister Lili and Ibrahim is going to The University of Liverpool to study Medicine.
Ibrahim said
'It has been challenging at times but I am over the moon with his grades and can't wait to start his course in September!'
Congratulations to all four of you!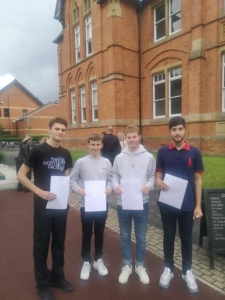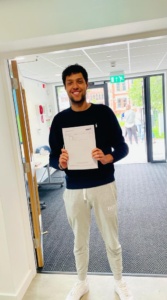 Huge smiles for Daniel who is heading off to Plymouth University to study Dentistry in September! Congratulations Daniel!
Pictures from the Results Day Celebrations