It was great to welcome 2021 Year 11s and their families back on site to celebrate their GCSE Results.
Our Year 11s have shown incredible resilience during a hard time. They should be proud of all their hard work and everything they have achieved.
Read all about their #CHSuccess stories here…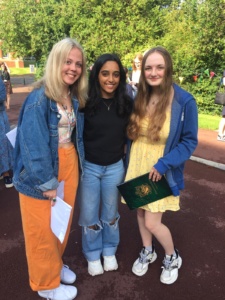 Freya (left), Aashna (centre) and Isobel (right) have all decided to stay at CHS for Sixth Form. Freya will be doing Spanish among other A Levels, while Isobel has chosen to do English among others. Aashna is most excited about being able to eat in the Sixth Form Café!! All three girls said how excited they were to be studying their A Level subjects in more depth.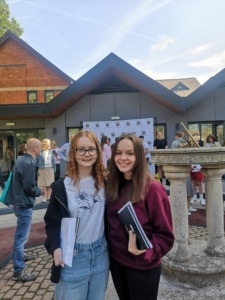 Rhiannon (right) and Imogen (left) are both incredibly happy with their GCSE results! They have both decided to stay at CHS for Sixth Form. Rhiannon has chosen to study economics as one of her A Levels, while Imogen has decided to study Chemistry as one of her four choices.
Well done on your results girls!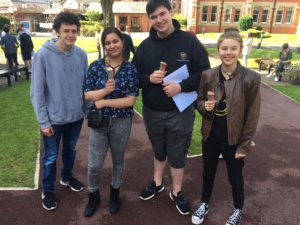 Hayden, Aneeka, Lucas and Anna will all be donning the CHS's Sixth Form blue blazers in a couple of weeks!!
When asked about how they feel about starting Sixth Form, Aneeka said:
'A lot of people probably think starting Sixth Form is scary but I think it will be totally fine! It will be great to have our own space'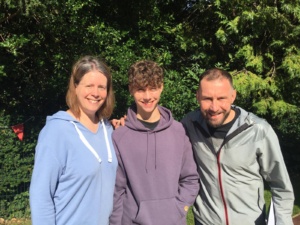 Max (centre) is really thrilled with his results and is excited for Sixth Form at CHS!! One of the things he is most looking forward to is having his own gallery space in the newly refurbished Sixth Form Art Studio!
Congratulations Max we can't wait to see what you create over the next two years!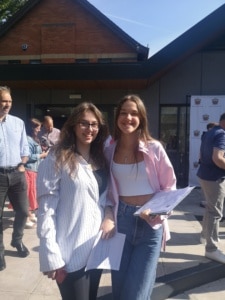 Kiara (right) and Lucy (left) cannot wait to swap their green blazers for blue ones in September when they start Sixth Form at CHS. Kiara has chosen Chemistry as an A Level option while Lucy has chosen to study Spanish at a higher level.
Both girls are thrilled with their results! Amazing work girls. Well done!!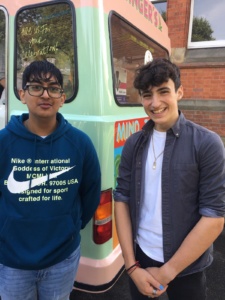 Joe and Rory are both looking forward to Sixth Form. They have become good friends throughout their time in Senior School and are looking forward to hanging out in the common room in the future.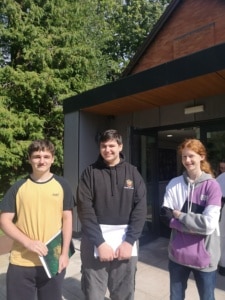 Stanley (left), Lucas (centre) and Hugo (right) are looking forward to the responsibility that comes with being a Sixth Form Student at CHS and the sense of community they have noticed that being in the Sixth Form creates. Stanley will be studying Maths, Further Maths, Physics and Chemistry. Lucas is looking forward to studying Maths, Politics, RS and Psychology and Hugo is studying Maths, Physics and Further Maths from September.
Pictures from Results Day Celebrations