International Justice Mission: Violence, Trafficking and Slavery
The first article of the 1948 Universal Declaration of Human Rights states 'all human beings are born free and equal in dignity and rights' – irrespective of a person's race, gender, sexual orientation or religion or political beliefs. Yet Hannah Flint, Development Executive for IJM– an organisation who aim to rescue victims and protect those living in poverty – soon revealed millions of people around the world are deprived of these rights.
Hannah began by describing the situation across the world with shocking facts. In India, 70% of prisoners have never been convicted of anything; worldwide there are an estimated 27 million slaves; 1/5 of women are a victim of rape or attempted rape in their lifetimes; and nearly 2 million children are exploited in the sex trade each year.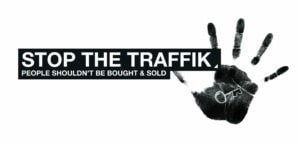 Having formerly worked for Stop the Traffik, Hannah says what she is "most passionate" about is tackling cases of sex trafficking, introducing us to the phenomenal achievements of 'Project Lantern' – a four year task which began in 2005, funded by the Gates Foundation. Project Lantern's aim was to reduce the number of minors exploited in the commercial sex industry in Cebu (the Philippines) by 20%, amazingly they far exceeded the set goal – the actual reduction rate was 79%.
Moving onto slavery, Hannah poses the question – "Can slavery be abolished?" After learning 15 million children in India are currently enslaved (estimated by Human Rights Watch) I can't help but feel doubtful; the greatest tragedy is perhaps that "it's hard to quantify exactly how many people are still trapped in slavery". IJM has rescued over 2,500 slaves in India alone since it was founded in 1997, with children as young as 3 years old being released from a life of brick laying for little or no pay.
I am overwhelmed by the revelations of Hannah's talk, as never before had I – and indeed most of the attending students – seen evidence of injustice on such a global scale. Yet Hannah's closing remark, the vision statement of IJM itself, is undeniably inspiring: 'To rescue thousands, protect millions, and prove that justice for the poor is possible'. Such a global aim may appear unachievable, but thousands of victims have become survivors thanks to the work of IJM, showing "change is possible".
Lauren Darwent, Class of 2015