Schools and Stuff with Frank and Stan
Joining Frank and Stan for their centenary episode, CHS head Mr Neil Smith, Headteacher wife Rebecca Smith and Professor Andy Hargreaves, sit down to talk about well-being and school culture as well as consider 'what's caught their eye this week' in the world of education.
The chat covers senior leadership loyalty, well-being, exams, curriculum, inspections, & Latin in schools.
Watch this insightful and interesting chat by clicking on the video below.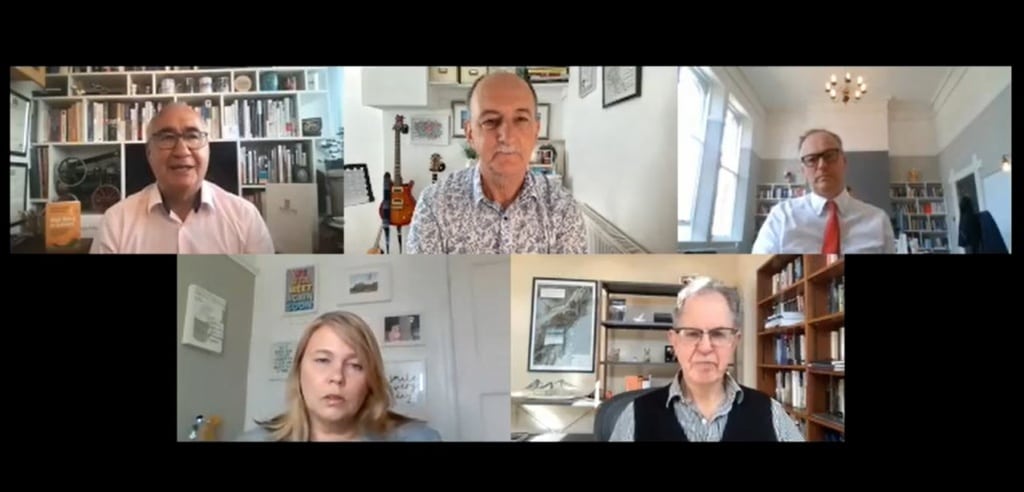 Joining Frank and Stan in their regular Schools and Stuff video chat series, CHS Head, Mr Neil Smith, alongside fellow Headteacher wife, Rebecca sit down to discuss what is truly happening in our schools as they cope with the impact of Covid-19.
Sharing views from both the private and independent education sectors, they bring their experience, insight and humour to the discussion which covers the increasing Covid rates affecting secondary aged students, fact checking, the ups and downs of positivity for leaders, Michael Barber's proposals for helping pupils to gain the cultural experiences they may have missed since March 2020 and Ofsted's current activities.
Watch this fascinating chat in full by clicking the image or watching below.