There were two sides to the story when Cheadle Hulme School's U11s rugby teams took on Stockport Grammar School.
Giving his own exclusive report from the A Team game, team member Josh (6C) said it was a tough fixture;
Well done to all of Cheadle's rugby team representatives for a really well played, competitive game of rugby. As a team, we gave Stockport Grammar, who are very strong opposition, a really tough game.
A special mention to Brandon and Miles who played their first ever games of rugby. Everyone played really well and through our teamwork we scored four fantastic tries, touched down by Jasper, George, Miles and Josh.
Scoring tries is one thing but Brandon and Jasper also made some of the biggest tackles we have seen this year!
Unfortunately, we came just short, losing 5-4 at the final whistle. It was clearly the best rugby we have played this season and we will keep improving.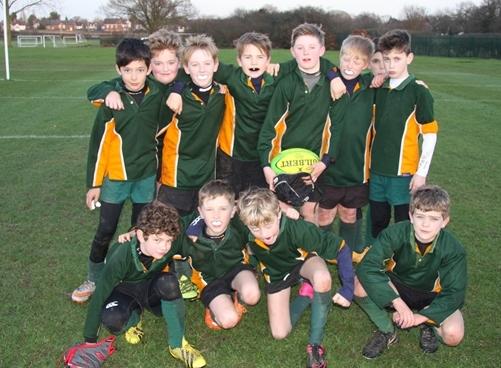 Sharing the A team's confidence, the B team won their match, as team captain Jack reports: 
Cheadle Hulme opened up the scoring in a couple of minutes with a great try from George. After receiving a great pass on the flanks he outpaced the defence and ran in a try from the half way line. 
Stockport did not give up and responded by scoring a try a few minutes later. The game went backwards and forwards and the crowd enjoyed a try fest! 
Joel our star tackler was like a brick wall. No one could get past him. Ben our star try scorer scored lots of tries using his speed and sharpness.
The final score ended 16-11 to Cheadle Hulme.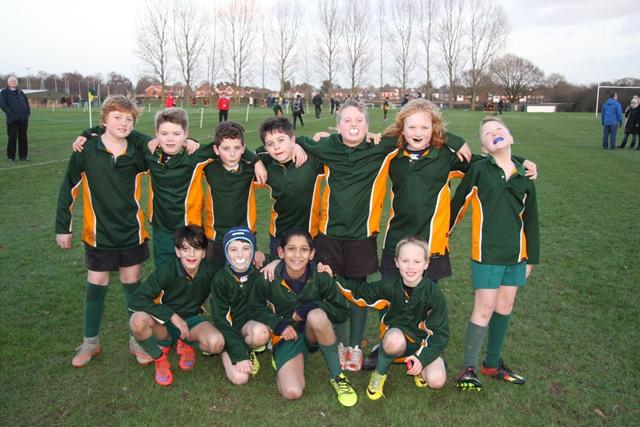 Congratulations to both teams, a fantastic effort all round.