Neil Smith, Head
A graduate in History and Politics, Neil Smith has taught History and Politics at several leading independent day schools in the north of England, where he has been a Head of Year, Head of Politics, Head of History and Deputy Head (Academic).
Neil has published a number of books, on topics as diverse as The Vietnam War, the UK political system, the current Cambridge IGCSE course and how to be an outstanding History teacher. He has also been a senior examiner for A Level History, is a Governor at a local Infant school and a Trustee of the Blackden Trust.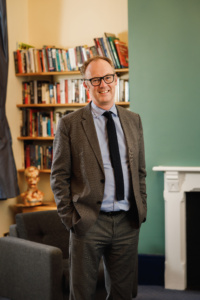 Lee Richardson, Senior Deputy
After completing his degree in Politics and Economics at the University of Newcastle-upon-Tyne, Lee started his teaching career in Staffordshire, prior to joining CHS as a Teacher of Economics in 2000.
Since then, he has been Head of Economics and Business, Deputy Head (Co-Curricular) and Deputy Head (Academic), before taking on his current role as Senior Deputy Head in 2020. During his time at CHS, Lee has continued to teach Economics, becoming a senior examiner for one of the exam boards, as well as actively supporting the Duke of Edinburgh's Award and leading trips to China, India, Nepal and Morocco.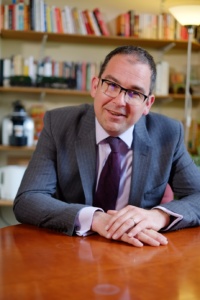 Warren James, Chief Operating Officer
Warren joined Cheadle Hulme School  in July 2021, following a long and varied career in the Royal Air Force. A helicopter pilot and flying instructor in his early service, he has operated all over the world, retiring as an Air Vice-Marshal in January 2021.
He interspersed flying with senior leadership and management functions that have spanned operational plans & coordination, intelligence, HR, infrastructure, finance, extensive education and training, inclusion and Defence policy, in the UK and overseas.
As Chief Operating Officer he is Cheadle Hulme School's Professional Services lead, covering Finance, HR, Infrastructure, Contracts, and Business Partnership Development in the charity and educational setting. As Clerk to the Board of Governors, he supports the Chair with Governance and strategy development.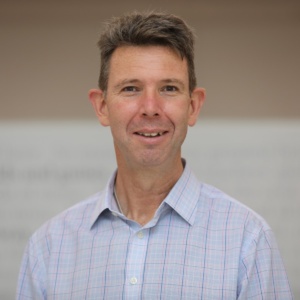 Susan James, Deputy Head – Pupil Welfare
Susan James began her education journey at Cheadle Hulme School as a teacher of English. She spent three years at CHS, from 1998-2001, before moving to an all-boys' school to teach English and Drama.
She was appointed to role of Head of Lower School in 2004 and, during her tenure, undertook a Masters in Educational Leadership, for which she achieved a Distinction. Susan took the role of Deputy Head, Pupil Welfare at CHS in September 2018, realising her ambition to be a pastoral deputy and also to one day return to Cheadle Hulme School. Susan is married and lives in Heaton Moor with her two daughters who both attend CHS.
Nick Axon, Deputy Head – Academic
Nick Axon has taught History and Politics at Cheadle Hulme School since 2005. He became Head of Politics in 2009, and Head of History and Politics in 2012. From 2016-2020, he was Head of Sixth Form, before being appointed Deputy Head (Academic) in 2020.
Nick has a lifelong passion for his subjects, with a BA in History and Politics at the University of Sheffield followed by an MA in Politics from the University of Manchester. Before joining CHS, he worked for the Co-operative Bank in the area of Internet Banking.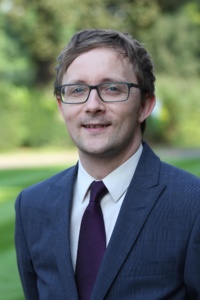 Caroline Dunn, Deputy Head – Co-curricular and Community
After securing a first class degree in education, Caroline started her career in Trafford as a teacher of science and physical education. Her passion for pastoral care was ignited when appointed as Head of Year and she later moved to a large comprehensive school in Cheshire East as Head of House responsible for pupils aged 11 – 18.
Caroline joined CHS in 2014 as Head of Lower School before being appointed to Deputy Head Pupil Welfare in 2015, taking responsibility for Admissions from 2018 – 2020.  Caroline has recently returned to CHS after a sabbatical year as Pastoral Deputy, in an inner city school in Manchester, in a new role responsible for co-curricular, community and partnerships. She is currently completing her MBA Apprenticeship at MMU.
Caroline is passionate about sport, playing netball and hockey competitively. She coaches at a local sports club and is a Governor at a local primary school. She is an Old Waconian and loves that her daughter is now a Waconian too!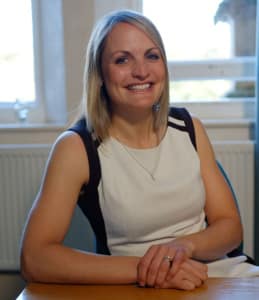 Vincent Weightman, Head of Junior School
Vincent was born and raised near Glasgow where he developed a real passion for child development, sport and travel. He completed a Marketing Degree and worked in industry for a few years before retraining in Education with a postgrad Diploma from Aberdeen University.
Prior to joining CHS, Vincent taught and led in a variety of roles across Early Years, KS1 and KS2, including Headteacher at the British International School of Moscow. His love for travel has seen him live in Russia for 11 years and visit more than 70 other countries, publishing photographs and travel articles along the way.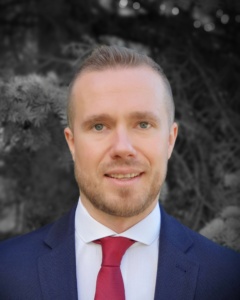 Frances Kennedy, Director of Admissions and External Relations
Frances graduated in International Management with French at the University of Manchester. She began her career in  Marketing at Credit Suisse First Boston, before taking a role as Project Director at CCS Fundraising, where she worked on a range of capital campaigns.
Fran then moved to into the education sector, working for the University of Liverpool as Senior Development Manager with responsibility for major gifts.  She joined CHS in 2012 as Director of Development and her remit has grown to incorporate External Relations and Admissions.