Meet the Governors
"Strongly supported by excellent governance and inspirational leadership, pupils gain intellectual confidence, develop their academic potential and enjoy considerable success"
– ISI Inspection, April 2017
Chair of Board of Governors
Education and Pupil Progress Committee
Finance and Resources Committee
Risk Committee
Trustee of CHS 150th Anniversary Bursary Trust Fund
Director of Cheadle Hulme Enterprises
Catherine has been involved in professional regulation for many years. She chairs tribunals for Social Work England and is Chair of the ICAEW's Insolvency Licensing Committee. Catherine is a magistrate.
Previously, Catherine chaired fitness to practise panels for the General Medical Council/MPTS, the Health and Care Professions Council, the General Chiropractic Council and for the National College for Teaching and Leadership.
Catherine was a lay member of the General Pharmaceutical Council's Accreditation Panel and an Education Associate for the General Dental Council; both roles involving approving university programmes. She held a number of lay roles in medical education, including advising on curriculum developments and in appointing junior doctors. She was also a member of the Department of Health's Independent Investigations Governance Committee, overseeing the implementation of recommendations following reviews into mental health homicides. Catherine was a member of the Independent Ethics Committee, advising Greater Manchester's Police & Crime Commissioner and GMP.
Catherine is a graduate of Durham University and her earlier career included management roles with Marks & Spencer, in higher education and consultancy. She is a Fellow of the Chartered Management Institute and Chartered Manager.
Her three children attended Cheadle Hulme School.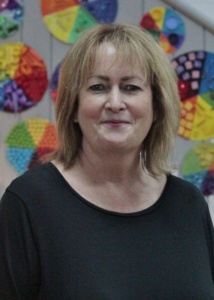 Governor
Safeguarding and Pupil Experiences Committee
Education and Pupil Progress Committee
Nominations Committee
Trustee of CHS 150th Anniversary Bursary Trust Fund
Dr Riley worked as a general practitioner before retiring in 2014.  During that time he had a special interest in medical education.  He has since completed a two year Christian ministry training course.
In addition to his role as a governor, Dr Riley is also a trustee of Cheadle Hulme School 150th Anniversary Bursary Trust, and a vice-president of the Old Waconians' Association.
Dr David Riley has been associated with Cheadle Hulme School for over 40 years, initially as a pupil and then as a parent, with both his daughters attending the School, and in 2001 he became a governor.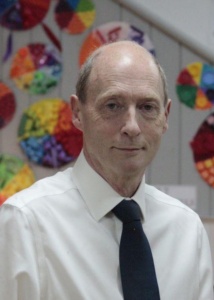 Governor
Nominations Committee
Joanne sits on the Advisory Board of a bio-pharma company that has developed a novel pharmaceutical platform technology with wide applications in human and animal health. The aim of the platform technology is to provide the basis for a range of formulations in the fight against antibiotic resistance. She is an angel investor and advisor to a number of start-up businesses.
Joanne has extensive professional experience of managing corporate change programmes and all aspects of Human Resource and Performance Management. Joanne worked for Marks and Spencer before joining Accenture. At Accenture she was responsible for managing large-scale transformational change programmes in both public and private sectors prior to becoming Human Resource Director. She helped to build Accenture into the world's leading professional services company providing a broad range of services and solutions in strategy, consulting, digital, technology and operations.
Joanne played basketball at National level and is a qualified fitness instructor. She is currently the chief wrangler to her unpredictable husband and teenage son.
Joanne is a Graduate of Bristol University and her son attended CHS from Reception to Upper Sixth.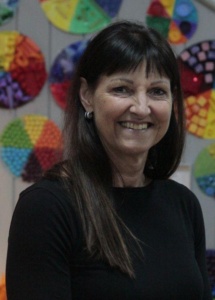 Governor
Operations & Infrastructure Committee (Chair)
Chris Roberts is a surveyor, and has been with Bruntwood, a large property investment and development company, primarily based in the North of England, for 17 years. He is currently a Director of the business with particular responsibility for acquisition and development of new projects.  He is also acting as Director of Manchester Science Park.
Chris has a child currently attending Cheadle Hulme School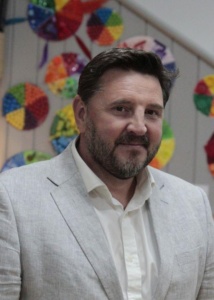 Governor
Operations & Infrastructure Committee
Safeguarding and Pupil Experiences Committee
Risk Committee
Martin Tyley is a Partner at KPMG LLP based out of the Manchester office where he leads the consulting practice across the North of England and the Cyber Security practice nationally.  Martin's clients include Premier League football clubs, retailers, banks and parts of the Critical National Infrastructure where he advises on how those organisations can best protect themselves from organised crime, nation states and other threat actors.
Martin spent a year in Italy, teaching English as a foreign language and then began a career in technology in the late 1990's.
At KPMG Martin leads a national cyberchampions.org initiative aimed at educating children from Years 5 to 11 on internet safety covering topics such as cyber-bullying and staying safe online – Martin has also worked extensively with fostering and adoption agencies to educate adult carers.
Martin was educated at Cheadle Hulme School and read History at Manchester Metropolitan University.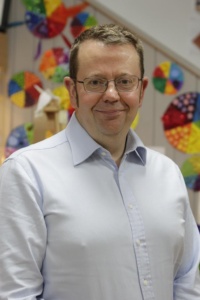 Governor
Strategy Committee
Finance and Resources Committee
Michael Bolingbroke is the Chairman of Superstruct Entertainment, a live entertainment platform that owns and operates festivals and live music events globally.  He is also the Senior Independent Director of Goals Soccer Centres, the AIM-listed UK leader in the 5&7-a-side football market.
From 2014 to 2016, Michael was the CEO of Inter Milan Football Club, and was based in Milan where his scope of responsibilities spanned the entire business, both on and off the pitch. Prior to this, Michael was COO at Manchester United FC, a position he held for seven years and Chairman of the Club's charitable Foundation.  His remit included the Club's corporate management, the operations and revenue generation at Old Trafford, operations at the Club's training complex and club secretarial functions.  He was the Principal Financial Officer for their NYSE listing in summer 2012. Prior to working in football, Michael spent six years as Senior Vice-President, Shows, at Cirque du Soleil, where he managed strategy, profitability and operations for the global business.  Earlier in his career, he was a Senior Vice President at The Jim Henson Company.  Michael's first role was as an audit manager at PwC and he is a member of the Institute of Chartered Accountants.
His BA degree is in Economics from Reading University, and he has an MBA, awarded with Distinction, from the London Business School.
Michael has two children who attend the School.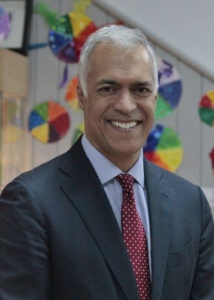 Governor
Finance and Resources Committee
Risk Committee
Nominations Committee
Claire Thomson is the Chief Finance Officer of The Pebble Group plc, a market leading provider of products, services and technology to the global promotional products industry. Having worked with the Group for over twelve years, Claire has been heavily involved in its growth and instrumental in its transition to a Private Equity funded business in 2012 and its listing on AIM in December 2019. Prior to joining The Pebble Group, Claire trained and practiced at PwC.
Claire has a degree in English and American literature from the University of Manchester and has 2 children, a son and daughter. Her son is currently a pupil at the school, and her daughter hopes to join her older brother when she starts Senior School in 2021.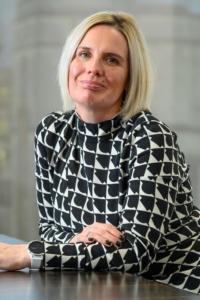 Governor
Strategy Committee
Stuart Abraham works for Willis Towers Watson (a multi-national advisory, broking and solutions company) where he is accountable for their enterprise-wide technology strategy, investment and integration capabilities as well as sitting on the Board of Directors for their insurance software business. Before joining Willis Towers Watson in 2018, Stuart spent 20 years with Accenture as a strategy and transformation consultant where he worked with many industry-leading businesses to build high performing teams, to develop executable strategies and to deliver successful change initiatives.
Stuart was educated at Whitgift School in South Croydon, graduated from Durham University with a first class degree in English Literature and moved to Cheshire 12 years ago to raise his family. The eldest of Stuart's three sons attends the senior school and the other two are hoping to follow him in due course.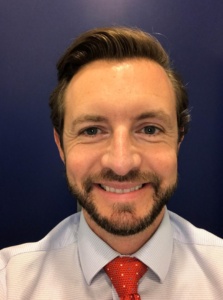 Governor
Finance and Resources Committee (Chair)
Nominations Committee
Jodi Birkett is a partner in Deloitte's North West Transaction Services team, focusing predominantly on privately owned and private equity backed businesses with over 13 years' experience working on a broad range of transactions. Jodi is a member of the senior leadership team in the North West, with responsibility for leading the Technology, Media and Telecoms sector group. Jodi is also on the TS leadership team and locally has responsibility for leading Deloitte's Next Generation CFO Programme
Financial Advisory Communications Partner (2012-2015)
Previous involvement with Prince's Trust mentoring, Deloitte Access Scheme (CV writing workshops, speaking to Sixth Formers), mentoring under-graduates through Upreach and Sheffield alumni mentoring programme)
Jodi received a 1 st Class (BSc) Hons from Sheffield University.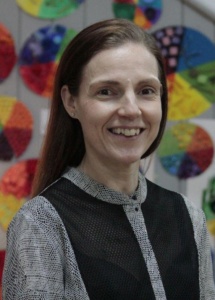 Governor
Education and Pupil Progress Committee
Graeme Wright is the Head Master of Altrincham Grammar School for Boys, a selective state grammar school. Prior to this appointment, he was Senior Deputy Headmaster at Victoria College, a selective HMC School in Jersey. Graeme also taught at Liverpool College, The King's School in Macclesfield and Trent College where he was Head of Senior School. He has a degree in History from Liverpool University, qualified as a teacher at Manchester University and has an MA in Educational Leadership and Management from Nottingham University.
Prior to teaching, Graeme served in the Royal Marines for seven years, where he took part in operational tours of Northern Ireland and the former Yugoslavia.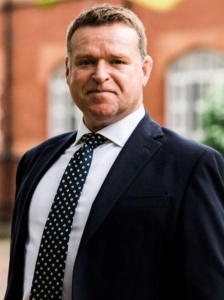 Richard is a partner in the Finance team at international law firm Addleshaw Goddard and is based in Manchester. Richard has been with AG since joining as a trainee in 2003 and has been a partner since 2014. He advises lenders and corporate borrowers on a range of financing transactions and, prior to becoming a solicitor, worked for PwC's insolvency practice.
Richard has two daughters who attend the Senior School and has been a Governor since 2021.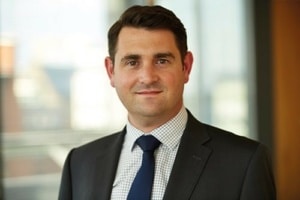 Governor
Safeguarding and Pupil Experiences Committee
Belinda Walmsley runs marketing across the UK, Europe, Middle East and Africa for the US technology firm Verint – a multi award-winning firm offering leading-edge AI and analytic solutions within the customer engagement, software as a service space.
Prior to her position at Verint, Belinda was part of the senior leadership team at GRI UK – one of the most profitable companies in the Bain portfolio and the UK's most successful neutral vendor and temporary workforce management technology firm. Earlier in her career Belinda ran the UK content partnership between the world's No1 HR services firm, Randstad and the Williams Formula One team, working with drivers including  Susie Wolff, Valtteri Bottas and Bruno Senna.
Belinda (Class of 1994) joined CHS in 1986 as a full bursary student – an experience she often cites as being 'utterly transformative'. She has been heavily associated with the School for a number of decades including numerous career and bursary promotion talks to students, staff and parents over the years as well as her work as the 90s representative for the Alumni Board and as a trustee of the CHS bursary fund.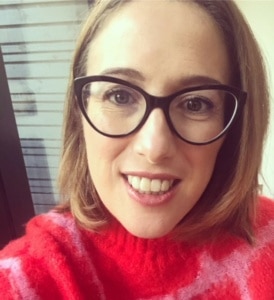 Anyone wishing to contact the Chair of Governors should write to C. Boyd c/o The Clerk to the Governors, at Cheadle Hulme School, Claremont Road, Cheadle Hulme, Cheshire, SK8 6EF or email Chair@chschool.co.uk