Academic Aspirations
Alongside Active and Altruistic, to be Academic is one of the three cornerstones of what it means to be a Waconian. Here, a few of CHS's current and former students talk about how their time at School has helped them work towards their chosen career and offer a few words of encouragement to anyone wishing to pursue the occupation of their dreams…
Adam, Waconian – Medicine
I have always been fascinated by the world around me, frequently questioning how things work. In particular I enjoy learning about the human body – the science I personally find most relevant. Furthermore, I have had good exposure to Medicine, with both my parents being doctors. These two factors, hand in hand, have contributed to my decision to study Medicine.
Medicine is a profession in which I can grow up to be, what I feel, the most useful I can be in society. It is a profession in which I can help the most people, whether through research or in the clinical setting.
Cheadle Hulme School has helped me to become a well-rounded individual, a person who is well educated about the world around me. It has provided me with an environment that allows me to stretch beyond the exam board curriculum and has also given me the opportunity to give back whether it be through the Peer Mentoring scheme, Maths mentoring or the Thorn Grove Primary School outreach programme (where we run clubs for the children throughout the week). CHS has also opened the doors to many new things for me like MUNCH, school plays and even recently hockey!
Although I have yet to go through the whole application process, my current advice for prospective medics, is to start early – to plan ahead so that you don't have to rush at the last minute. For example, in the years leading up to your final year, go to open days, think about what universities you want to go to and research what you need to do for each one. Most importantly, however, is not to stress – if you know that you definitely want a career in medicine and you've put the time and effort in you are already on your way to success.
---
Clarinda Grundy, Class of 2010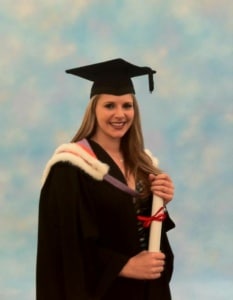 Senior Consultant (Financial Crime) at Ernst & Young
I've always been a really motivated and driven person, but I've always had that niggling voice in my head worrying that I won't be good enough or can't do it. I was lucky enough to attend CHS for 12 years of my education – attending the Infant, Junior and Senior Schools as well as Sixth Form.
CHS offered me endless opportunities and support: in academia, sport, music, volunteering and so many more. These enabled me to grow leadership and teamwork capabilities and grew my confidence, soft skills, independence and ability to solve problems – these have been vital to shaping how I have approached life, from university applications to striving for the next goal in my career.
For me, the greatest thing that CHS brought to me was the people – I was fortunate to receive unrelenting guidance and help, right the way through from shaping how I learn basic skills to coaching me through my A levels during a challenging time in my life to secure my place at my dream university.
---
Chris, Waconian – US Universities
Originally my application to US universities was driven by my lack of any idea of what I wanted to study at university. Having found my passion for politics, however, it was the ethos of these universities that maintained my interest – being distinct to that of most traditional establishments in the UK.
CHS has enabled me to develop the intellectual curiosity needed for a liberal arts curriculum and allowed me to explore politics (a subject I don't take at A-level!) outside of the traditional academic curriculum.
My advice to all students is to research US universities, no matter your passions and interests. The cost of the universities is not as steep as commonly thought, with over 20% of Harvard students paying nothing for their education, with more than 50% receiving some form of financial aid.
---
Carla, Waconian – EPQ (Extended Project Qualification) on Alzheimer's Disease
I chose to undertake an EPQ because I really enjoy self directed learning and coursework. Additionally, if I decide to go to university, an EPQ gives me a really good foundation for any future university type dissertations.
Once I had decided to do an EPQ, the decision to focus on Alzheimer's disease was easy as I had helped to support a close family member through this devastating disease. I have always wanted to see if I can help the cause to find a cure for Alzheimer's disease.
The staff at CHS has continuously supported me with my ongoing journey to complete my EPQ. I have had both a mentor and supervisor. I have received wider participation from numerous staff at CHS who completed my questionnaire.
I would advise any other students to choose a subject that they are passionate about because it helps to motivate you to complete the EPQ. I would also advise that you start your research early (in the summer holidays before the school year starts) because this will help you stay on top of your EPQ and not fall behind.
---
Ahamed Mohammed, Class of 2005
Business Development Manager at Secura Hosting Ltd
CHS has helped me in ways unrelatable on paper. I guess the root of it is to do with roundedness: in interests, academic pursuits, passions and extra-curricular activities. CHS has helped:
Sow a seed of curiosity. This has helped me in every area of my life. This has given me a 'beginners mindset' so that I am thirsty to learn new things
Develop my passions for politics and Classics which has informed my academic pursuits
To make me a rounded person able to converse and find interest in a wide variety of areas
Give me lifelong friends, two of whom I work with daily
Me develop an inner-confidence and conviction but humility and intellectual agility to change my mind.
---
Oscar, Waconian – Engineering
From Lego to Stereo Speakers, I've been making things all my life and plan to carry on making more complicated and challenging things. I've always enjoyed Maths, Physics, and DT, and knew the only career for me would involve these subjects. The combination of theory and practical application in engineering was perfect; this was the career for me.
My DT teachers told me about the Arkwright Scholarship in Year 9 and suggested that I should apply. The scholarship is for Sixth Form students applying for engineering at university and provides an engineering sponsor and mentor, a financial award, and prestigious recognition.
Applying for the scholarship was a no-brainer; anything to help me with a career in engineering was definitely worth applying for. With the guidance of my DT teachers, I submitted my application in January 2016, and was invited for interview in March. Having help and support in the GCSE years running up to Arkwright really helped me to keep up the quality of my coursework, which no doubt helped me in my application.
If you're thinking at all about engineering, I'd find out as much as you can about the subject and what areas might interest you, and try to take any opportunity you can. It's definitely worth putting yourself forward for schemes like the Arkwright Scholarship, because even if you later decide not to go into engineering, you will still have had excellent experience from applying and will be able to make better informed decisions about your future. Any experience you can get will always help you decide what to study, and what you want in a future career.
---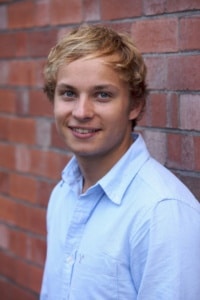 Assistant Private Secretary to Lord Nash at the Department for Education
Life at CHS gave me the confidence that academic and sporting ambitions needn't be mutually exclusive.
Added to this, the encouragement that so many great teachers gave me to view my subjects as a hobby has had a profound effect and was the ideal preparation to get the most out of my time at university.