Independent Enquiry at CHS
CHS Director of Independent Learning, Mrs Rachel Dalton-Woods explains how developing students' skills in the way they learn as well as what they learn can make a fundamental difference to their progress… and some of the students tell more about their own experiences.
"Give a man a fish and he eats for a day; teach him how to fish and he eats for life"

– Chinese Proverb
The word 'learn' comes from the old English term lore, as in farming lore, which literally means 'instruction' and refers to a body of traditions and knowledge of a subject, in this case farming.
From an educator's point of view, Kyriacou (2001) describes learning "as a person's changes in behaviour that takes place as a result of being engaged in an educational experience".
Independent learning skills help a student to experience a situation or challenge they have never experienced before and enable them to utilise their independent skills to confidently solve the problem.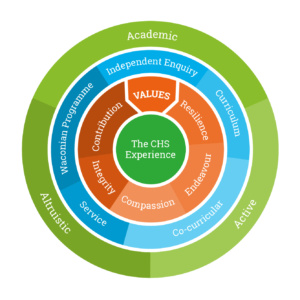 CHS's approach to teaching and learning has, at its heart, the importance of meta-cognition and self-regulation, sometimes known as 'learning to learn'.  Rather than simply learning content to be regurgitated in an examination, students must truly understand what they are doing and why they are doing it.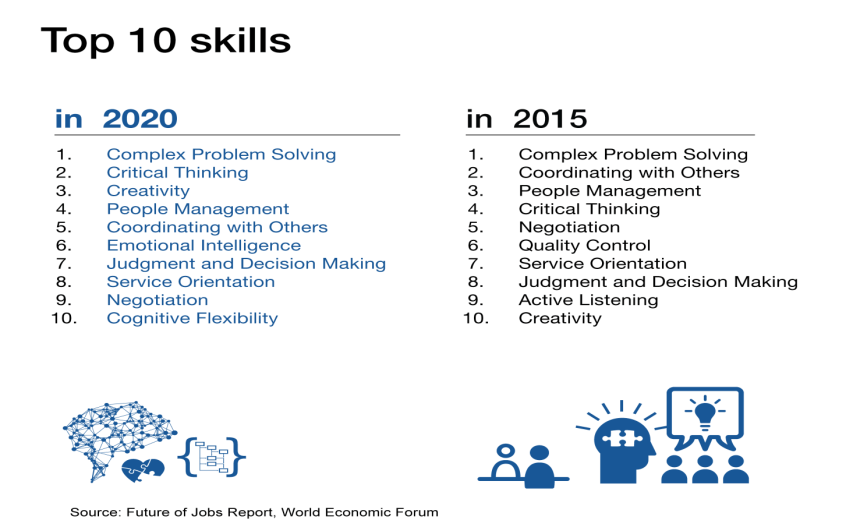 Education is about developing the whole person; it is not so much about passing on knowledge as it is about developing behaviours and attitudes, which will serve the students both in their school careers and beyond. It is this difference, which transforms a good school, into an outstanding school. As Director of Independent Learning, I have nurtured a school environment that encourages students to develop those traits and virtues that will help them grow as people, not just academic individuals. That said; I am wholly committed to students achieving the very best academic outcomes that they can.
What is Independent Learning?
The most effective learning occurs when students and teachers interact effectively and students are encouraged to take increasing responsibility for their own learning. Independent learning can be thought of as "the ability to take charge of one's learning" Holec (1981). Carl Rogers (2004) said, "that only 1/3 or 1/4 of students are self-directing; the rest do just what they are supposed to do". CHS aims "that each student experiences a challenging dynamic and relevant education which enables them to reach their full academic potential and flourish in a rapidly changing world".
There is a challenge to create a widespread culture of independent learning and sharing amongst the staff; to develop the structure of 'we are a team of teams' but excellent practice needs to be shared to ensure that in every lesson, every child is challenged and makes excellent progress. "Teacher instruction is vitally necessary to become an independent learner" (Christodoulou, 2014). The development of inquiring minds is a whole school target and supports the 5 Year Strategic Plan of "Develop a challenging and inspiring curriculum which prepares CHS pupils for the future."
A cycling analogy: riding a bike is a skill that will improve and can be perfected with practice. Although 'cycling' generally involves just you and the bike, riding, like the outcome of an independent learner, can involve and influence others as well as yourself. Therefore, cycling with others may enhance the pleasure of riding and possibly perfect the skill, but it is not a necessary requirement of developing the skill of being able to ride. With independent learning on the other hand, interaction and cognitive exchange with others is a fundamental aspect of developing the skills associated with cognitive autonomy and personal reflectiveness.
What do we do at CHS?
We base our independent inquiry around these three areas:
Thinking Skills Curriculum in the Lower School
Higher Project Qualification in the Upper School
Extended Project Qualification in the Sixth Form
Thinking Skills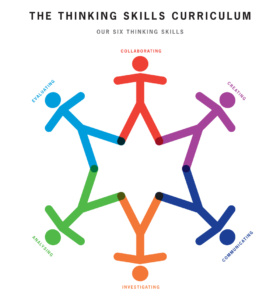 The CHS Thinking Skills Curriculum is designed to introduce and develop key skills that will serve learners throughout the remainder of their formal education. Through the development of their thinking skills, students will become more proficient and successful learners. They will be able to:
Deal with complex activities, often beyond the requirements of the taught curriculum
Become effective researchers, proficient in utilising a wide range of sources
Ask and answer difficult questions with consistent objectivity
Engage in original thought and formulate novel solutions
Be organised and meet deadlines

Work effectively with other or independently

Develop proficiency in a range of presentation techniques
Take responsibility for their own learning.
The skills developed during Key Stage 3 are fundamental to academic success at GCSE and beyond. All of these are inter-related, and are developed holistically through the wider school experience, through pastoral care, tutoring, co-curricular interaction and parental approach.
Independent Inquiry Projects
While continuing to enjoy the full range of subjects taught by specialist teachers, students work on project based learning across Key Stage 3. These assignments, designed to facilitate the development of both independent and collaborative learning, are built into the programme of study each year. In Year 7, students complete team projects at their residential at the start of the Autumn Term and all pupils are involved in a taster MUN Day in the Spring Term. In the Summer Term, students also start on an individual task based on The Greatest Mancunian Icon, which is completed over the Summer break.
In Year 8, pupils are involved in team activities for The Green Debates (run by the English Department) and a Business Challenge.  Additionally, in the Summer Term all students complete an individual research project named the Duncan Matheson Prize on a topic of their choice. This is completed at the start of Year 9.
In Year 9, pupils complete a STEM afternoon (designed by the Physics Department) and embark on the HPQ in the Summer Term.
HPQ
The Higher Project Qualification (HPQ) is a Level 2 course, which is equivalent to half a GCSE. Taught skills are part of the process and these need to be included as the project is developed. This presents an unique opportunity for students to manage their own learning by embarking on a largely self-directed project of their choosing. It helps to further develop a range of personal, learning and thinking/critical skills that are directly relevant to our pupils' future studies.
We are currently piloting this qualification with our 42 of our current Year 10 pupils who are studying this in addition to their GCSE curriculum.
EPQ
The EPQ is universally recognised as superb evidence of independent learning and academic strength. Kitson (2003) has emphasised the critical importance of ensuring that students know why they are reading, what they should note down, and for what purpose.
Conclusion
What is our role as teachers? First, we must remember that becoming an independent learner is something that develops over time; we must, therefore consider the full education spectrum and the time as CHS is one part of the whole spectrum. Secondly, as professional practitioners we aim to guide, scaffold, facilitate and enabling learning to promote independent learning.
At CHS, we encourage our independent learners to have intellectual curiosity bolstered by a wide range of Co-Curricular activities.
Independent learning should be seen as a desired end but perhaps not the best means to that end.
 "Education is what remains after one has forgotten what one has learned in school"

– Albert Einstein
Further Reading:
https://learningspy.co.uk/literacy/independence-vs-independent-learning/
http://www.curee.co.uk/files/publication/[site-timestamp]/Whatisindependentlearningandwhatarethebenefits.pdf
https://www.tes.com/sites/default/files/tes_strategies_to_develop_independent_learners.pdf
https://www.amazon.co.uk/Seven-Myths-About-Education-Christodoulou/dp/0415746825
A few words from the students…
The were many reasons why I chose William Cooper to be the Greatest Mancunian. Firstly, my mum works for the Co-op Group as a headteacher and has for many years. As well as that, I have always had an interest in business and history, and the founding of the Co-op brought the two topics together. In addition, the Co-op has had one of the largest effects on Manchester and its history for example, it has opened schools, stores and has land mark building in Stockport (The Pyramid) and Shudehill (Angel Square). The main highlight of the project was going into the centre of Manchester and visiting the People's History Museum, where I learnt about why the business was so important and impacted the city of Manchester in the ways that it did. I also enjoyed writing up the essay as it meant that I learnt new skills and got to reflect back on the thinking skills I had used during the whole project.

Mollie, Year 8 – The Greatest Mancunian Icon project
The topic I chose for my HPQ was research of memory. I chose this topic because I have had a passion for psychology and memory since I was young. I have always been intrigued about how we remember things and why we remember things. Personally, the HPQ is an opportunity to research something in depth that I will not learn in the curriculum. Another thing that motivated me to do the HPQ is that I gain ½ a GCSE by completing the HPQ (Joab, Year 10).

Joab, Year 10 – HPQ (Higher Project Qualification) student
I chose to do the HPQ project because I think the qualification gives me a great opportunity to conduct research into a topic which isn't available as part of other formal studies within my GCSEs. My chosen topic is all about plastic pollution and the title I'm working around is, 'Plastics – a 20th Century Phenomenon or a 21st Century Disaster?' The aim of my project is to raise awareness of how bad plastic pollution is globally. My reason for doing this is to grow people's understanding on one of the world's greatest current issues – plastics. As well as this, the damage plastic is causing to our environment is a worry of mine. Hopefully my project will make people realise the extreme pollution plastic causes and will make people conscious of their plastic usage

Natasha, Year 10 – HPQ student
I decided to undertake a HPQ because I thought it would be a great opportunity to learn about something I am interested in while learning new and useful skills along the way. The topic I have chosen is aerospace and space travel. I chose this after learning about rocket design and wanted to delve deeper. The current aerospace companies are in a new race to the moon as a stepping stone to Mars. Their plans are very different but all innovative. The relationship between these aerospace companies, finances and future missions all interest me in this topic

Josh, Year 10 – HPQ student
I did my EPQ on Artificial Intelligence and I can honestly say that it is an amazing opportunity. Not only did I really enjoy it but it was also later became very useful for University preparations and UCAS. The EPQ is widely very well received by a lot of universities and as a result they may offer you reduced grade requirements. My EPQ was also a great thing to mention in my personal statement and I highly recommend it to anyone.

Rohan, Year 13 – EPQ student
My EPQ title was: 'To what extent were the reasons for the defeats of Hitler and Napoleon in Russia similar?' I chose this because I have a passion for studying history, however the A-Level syllabus didn't focus on the aspects of it which I find most interesting and furthermore I ran out of A-Level choices due to my other academic interests. The EPQ allowed me to continue to study history as well as focus on the parts I find most interesting. The two things I have gained from the EPQ are the aforementioned academic stimulus and the transferable skills. Research, essay writing and note taking are skills I have developed and which I'm sure will be invaluable in my higher education. The EPQ has helped me with my UCAS application as it has demonstrated the breadth of my academic interests, which is particularly useful as I am applying for Physics and Philosophy which is a very broad course.

Peter, Year 13 – EQP student
I decided to pose the question 'Why do men commit the majority of indictable criminal acts in England and Wales?' My title links to Law, a subject which I want to study at university. It is also topical and relevant. For example, we are currently witnessing a surge in knife crime. Thirdly, I chose this question title out of curiosity – I wanted to try to understand the reasons behind male crime. I developed independent research skills, the ability to Harvard reference, essay writing skills and the ability to analyse and evaluate data. In terms of my particular project, my aims were to explore the area of criminal law, a subject which CHS does not offer, and develop knowledge of this particular area of law. Undertaking an EPQ helped to prepare me for university, where a similar project may need to be completed and where I hope to study Law.

Bryony, Year 13 – EPQ student
The title for my HPQ was 'How do human rights differ in North Korea depending on your societal role?' I knew the HPQ was something I had to do. I wanted to put my essay skills to use. English, History and RS are subjects I love and have consequently taken for GCSE, the HPQ will be a perfect time to broadcast these writing skills. The HPQ is an astounding opportunity to put time and effort into researching an area that already interests you. A huge dream of mine is to become a human rights lawyer. This project has helped me on my way to achieving this dream. The skills I have collated and the research I have completed into human rights and inequality will provide the perfect background for me: not only in the long term but also in some of my GCSE subjects e.g. Religious Studies.

Mara, Year 10 – HPQ student