Top Tips for Applying to Oxbridge
We sat down with the three students, who were all offered a place to study at Oxbridge, and got their tips and advice for anyone thinking about applying in the future.
The process of applying to Oxbridge isn't easy and the three boys found it challenging it times.
Jack Nolan, who has been offered a place to study maths at University of Cambridge, said: "It felt quite rushed at the start because my preparation over summer wasn't the best, so in September and October I had to pull everything together quickly. Fortunately, I didn't have an admissions test so early on in the year. If you are starting a brand new school year, you are going to be overrun with homework. It is difficult to find time to work on your personal statement."
Head Boy, Peter Langton, has been offered a place at University of Oxford to study Physics and Philosophy, he said: "I had an admissions test at the end of October which I had to do quite a lot of work for. Luckily, my teachers were very accommodating. The interview was always going to be a slightly stressful time. I got through it. Even though I thought some of my interviews didn't go very well, I suppose it shows they aren't just looking for the right answer."
All three of the Upper Sixth students credit the staff at CHS to helping them do the best they could with the whole process.
Lucas Newton has been offered a place to study German and Italian ab initio, also at University of Oxford, he said: "I think the help that I got from the teachers in terms of preparing for the test and interviews was really invaluable. Also, the help with the whole UCAS process and personal statement really helped me to keep motivated and keep doing it."
Peter said: "Mrs Barfoot who co-ordinates the whole thing is absolutely on it. From partway through Lower Sixth she was making sure that we all knew what we had to do, knew what admissions tests we had to do, and making sure we were talking to the right teachers. I think it shows how much work the teachers put in when it got to the point I was doing philosophy after School on a Tuesday, maths after School on a Wednesday and physics after School on a Thursday. Every department was there willing to help."
Jack said: "We had weekly sessions with the Head of Physics, Mr Winslow, who did very well to give us potential interview questions and new topics that weren't on the syllabus or we hadn't met yet. A similar thing for maths, Mr Norton was very helpful with the interview preparations, practice questions, and information he had received from former students who had given feedback. This gave us a real experience of what to expect so we weren't shocked when we went to the interview."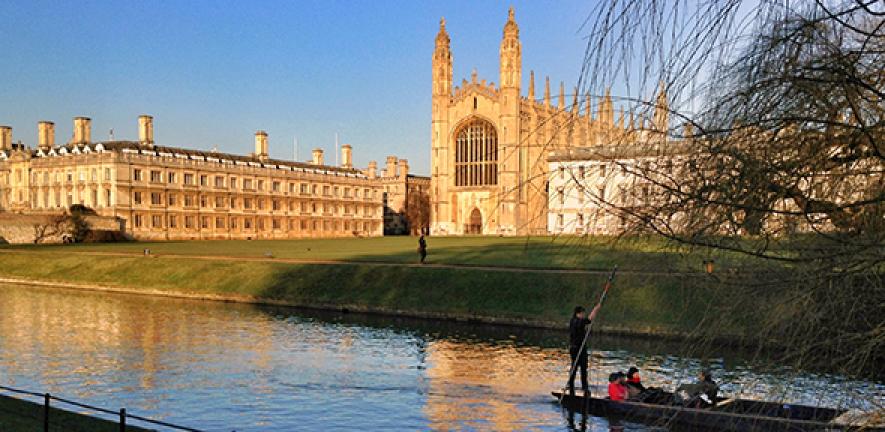 It's a mixture of feelings for the boys, who are excited about their future.
Peter said: "I am very excited because I have read about philosophy and studied physics but to be able to do the two together and have some really interesting modules about the philosophy of physics, that's what I'm most excited to learn about. Although it does feel like the hardest part is the admissions test and actually getting the offer, it would be a shame to trip up at the last hurdle and not get the results I need at A Level."
Jack said: "I still have my admissions test to do and it's renowned for being a really hard test. Its 9 hours in total over 3 sessions. However, I am excited because I'd love to live in the university accommodation, it would be a completely new experience. I met some people down there when I went for the interview and they all shared my passion for maths and physics, so it would be great to study with them, work with them, hang out with them."
Lucas said: "I agree with Jack, I'm excited to meet all these likeminded people who love the subject as much as me and just getting started. Learning a new language in particular for me is exciting. It feels like most of the work is done but then it's really not, we still have a lot to do."

They had some advice for students who are thinking about applying to Oxbridge in the future.
Jack said: "Don't waste the summer between Year 12 and Year 13. If you can finish your personal statement over summer, then you can probably get your final draft in earlier in the term. That will put you in an advantage come October, with the whole month free for you to study for the admissions test and prepare well for it."
Peter said: "If you do it half-heartedly, then you probably aren't going to get anywhere. So, if you know what university you want to go to and what subject you want to study. As early as possible in the Lower Sixth, find out what tests you need to do and start reading around the subject and preparation for interviews, it's going to benefit you in the long run."
Lucas said: "Time management is definitely important. Also, it's important not to doubt yourself and believe in what you are passionate about. If you do that, it's the first step and you can build from there."