Scuttlers: A Senior School Production
Fans of Peaky Blinders were in for a treat when our young thespians took to the boards for CHS's annual Senior School Production which this year, was 'Scuttlers'.
Inspired by the Manchester riots of 2011 and the Manchester gangs past and present, Rona Munro's play brings nineteenth century and twentieth century sensibilities together to tell the story of the young factory workers of The Industrial Revolution.
View photos of all the action below and watch the films to discover more about the Scuttlers and Manchester in the Industrial Revolution.
Join the Scuttlers Walking Tour
If all this talk of Manchester street gangs has piqued your interest why not join a guided tour of Manchester and truly immerse yourself in what it was to be a Scuttler during The Industrial Revolution.
The guided tour is on 11 December and tickets are available to book via ParentPay.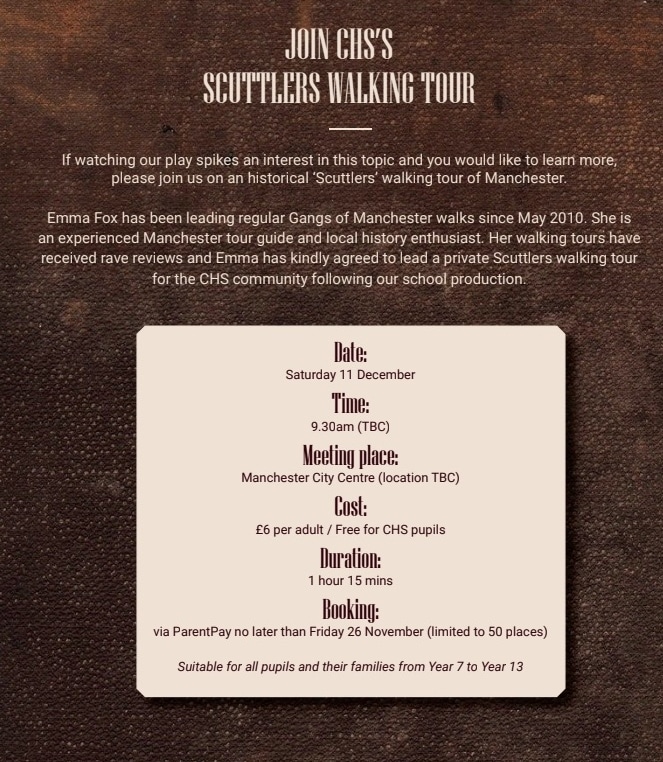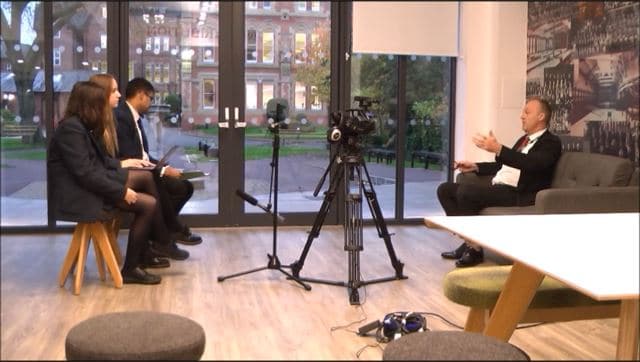 Click the links below to discover more about who the Scuttlers were and watch CHS Head and avid historian, Mr Smith explain it all…
Act One
Scene 1 The Street
Scene 2 The Lodging House
Scene 3 Jersey Street, Morning
Scene 4 The Street, Evening
Scene 5 Prussia Street End, Evening
Scene 6 Prussia Street End, Evening
Scene 7  The Street, Night
Scene 8 Prussia Street End, Evening
Scene 9 The Lodging House
Act Two
Scene 1 The Street, Night
Scene 2 The Dispensary
Scene 3 The Street, Night
Scene 4 Prussia Street, Night
Scene 5 The Street, Dawn
Scene 6 The Dispensary
Scene 7 A Prison Cell/ On the Street
Archive Photos Of Scuttlers From Manchester