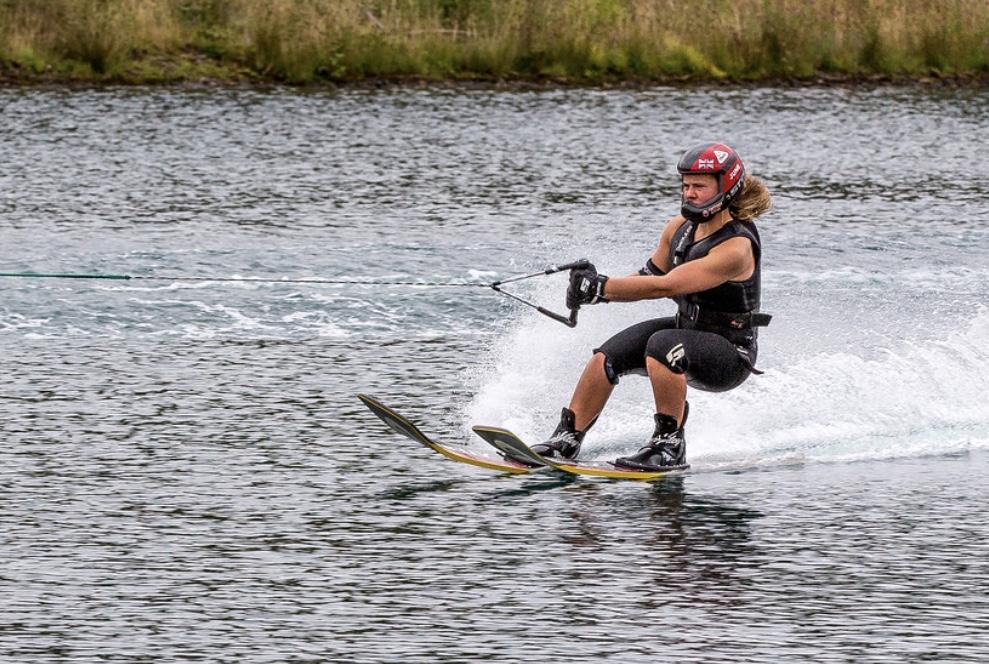 Senior school student Lucy has placed 4th in the trick final at the Junior European Waterski Champions in Ukraine for the British Junior Team. This is the second year in a row that Lucy has been chosen for the team.
The team consists of 4 Under 14 and 4 Under 17 skiers. The team representing GB placed 6 th overall at the championships.
Physiofit athlete, waterskiier Lucy Roberts, has been having a fantastic season so far. After a winter hampered by injury, Lucy showed huge grit and determination in July and came back to with the Under 14 British Championships in style with wins in the trick and the jump, and silver in the slalom, crowning her overall Under 14 British Champion 2018.
What's more impressive though, is not only did she dominate in her own division, but she also stepped up to compete in the senior fleet in the trick for the first time and smashed it, just missing out on a medal in 4th place. Definitely one to watch in the future.
Lucy is part of our Higher Perfomance Programme for her excellent hard work and achievements. She can often be found training her strength and endurance with the sports staff in Cheadle Hulme School's pavillion making sure she is at her best for her next competition.
Lucy you are a role model to our other athletes – keep up the hard work, having fun and of course keep smiling!