Sports round-up: Autumn Term
CHS Netballer Representing England!
Daisy has been selected for the England Roses under 17's academy netball team. She is also a part of the leadership team within the academy.
Head of Netball, Miss Thomas, enthused, "Daisy is an outstanding player, she is dynamic, accurate and she reads the game so well.  She always works to the best of her ability.  Daisy's commitment to netball both in school and out of school is excellent and she deserves all her success. I wish her all the best in the England Roses U17 academy programme!"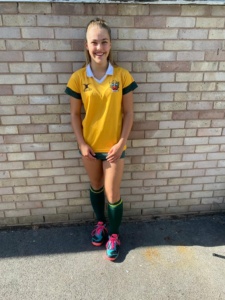 Year 10 become Teachers
Twenty Year 10 pupils coached a class of Year 1 pupils as part of the PE leadership curriculum.  After learning theory of warm-ups, instruction and officiating in their own PE lessons, they were put to the test in front of a group of 5-6 year old children!
Mrs Walker, Head of Junior School Sport  beamed,
"It was fantastic to see the older students guide and support the Year 1s, some who had been through the Junior School themselves!  Fun was had by all."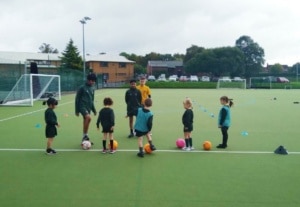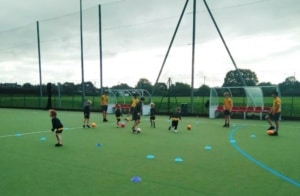 U18 ISFA Cup 2nd Round: CHS vs Bromsgrove School
This Wednesday saw the Senior Football team play their second round match at home against Bromsgrove School.  Head of Football and aspiring journalist, Mr Wood, submitted the following report:
Bromsgrove started the game strongly but after 20mins, Lowry burst onto a Bromsgrove defender's mistake and coolly slotted past the onrushing keeper to give CHS the lead.  The rest of the half was evenly contested, however, just before the half-time whistle Crosbie collected a lovely pass from Stewart to go through one-on-one with the keeper and make it 2-0.
Bromsgrove started the second half looking like the team most likely to score, but some resolute defending restricted them to long-range shots that the impressive Bridgeman turned away.  CHS countered effectively and produced a scintillating move with Houlden coming in from the left and curling his shot around the keeper into the far top corner to give CHS a 3-0 lead.
With 5 minutes left Bromsgrove got the goal their play deserved to cut the deficit to 3-1 but that man Houlden went up the other end and made it 4-1 a minute later to send CHS through to the 3rd round, where they will travel to Repton.
Mr Wood was delighted at the end of the game, "Having not played a game for 18 months, the boys put in a really good performance today.  We worked hard to defend as a team and took our chances with some great finishes."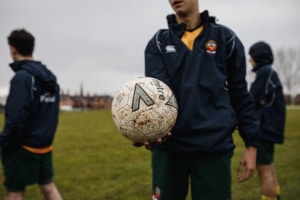 Cricket Continues at CHS as Student Demand Remains High
Cricket has continued this term as Co-Curricular practices remain open for boys and girls from Years 7-13. 169 different players have attended over the first three weeks of term, enjoying the good weather with their friends.
Head of Cricket, Mr Clinton, said, "Covid restrictions earlier in the year forced us to practice outdoors when we would otherwise have been indoors.  It proved so successful we're delighted to continue it this term and I've been thrilled to see so many students, including complete beginners, pick up a bat and ball."
Additionally, last year's U16 team travelled to Trent College this week to play the Northern Final of the National Competition.  Unfortunately, they didn't come out victorious this time, but they represented the school with enthusiasm and resilience that bodes well for the Senior 1st and 2nd XI teams in 2022.
Rugby Fixtures Back in Full Swing
U13 Rugby Coach, Mr Brooks, was over the moon with the turnout on Saturday for the game against Grammar School at Leeds (GSAL).
Three teams and 39 boys playing rugby and enjoying themselves.  "It was great to see so many smiling faces even after three tough fixtures. Parental support was in full voice, we even had the bigger attendance, no easy feat with the game being an 80-minute drive away!  We have three fixtures again this week against Sandbach on Friday evening, we're expecting to field even more players now many are back available after injury."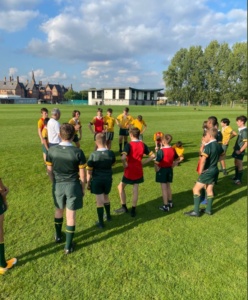 Netball Students Shining Bright!
Congratulations to Year 10 netballers Daisy, Olivia and Rhianna who helped their team Kingsway Power to secure the championship title in the U14 Performance Club Invitational Tournament.
Meanwhile Daisy, Olivia and CHS team-mate Martha (pictured in yellow) competed in Manchester Thunder's U15's Schools games squad. They played against other franchises and came away as overall winners.
Fellow CHS netballers Thea and Tilly had a winning weekend too; not only were they part of the top team competing in the U12 club tournament, they won joint Coaches Player as well.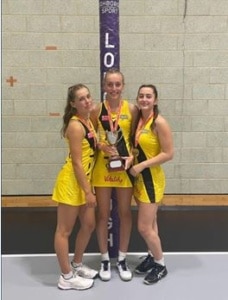 #