Old Waconian Awards
Each year we recognise accomplishments of our former pupils and the contributions they make to our CHS community.
Old Waconian Awards 2023
We are delighted to present our 2023 Old Waconian Award winners:
Distinguished Old Waconian Award
Susan Bullock CBE, Class of 1977
Old Waconian Early Career Award
Haroon Munir, Class of 2018
Old Waconian Contribution Award
Neil Kellett, Class of 1957
Our 2024 Award nominations will open in the new year.
Full criteria for each category can be found below.

The Distinguished Old Waconian Award
This award recognises an OW's sustained achievement over a long career.
Nominees will have a lifetime of outstanding contributions and achievement in one or more fields of endeavour.
They will be recognised within her/his community as a strong leader in their field.
They will be an exemplary role model to other Old Waconians.
They will embody the Waconian values of integrity, endeavour, resilience, compassion and contribution (evidence of at least one value should be given in the nomination).
Nominees may be past students or former staff.

The Old Waconian Early Career Award
This award recognises exceptional accomplishment early in the nominees' post school career.
Nominees must be former students who have left CHS within the last 15 years.
They will have demonstrated early career or community service achievements or displayed innovative practices in their field.
They will be inspiring role models for students and fellow early-career OWs.
They will embody the Waconian values of integrity, endeavour, resilience, compassion and contribution (evidence of at least one value should be given in the nomination).

The Old Waconian Contribution Award
This award recognises an individual's service and contribution to CHS.
Nominees must have demonstrated exceptional commitment and success in raising the profile of CHS and/or improving the experience of those within the CHS community.
This may include but not necessarily be limited to delivering talks at CHS, providing work experience opportunities for current Waconians, fundraising for the Bursary Fund, mentoring current pupils or OWs, volunteering at key CHS events including Open Days and OW events and supporting other OWs.
Nominees may be past pupils or former staff.

Previous Old Waconian Award winners
Recognises an Old Waconian's sustained achievement over a long career. 
Elana Campbell née Trueman, Class of 1998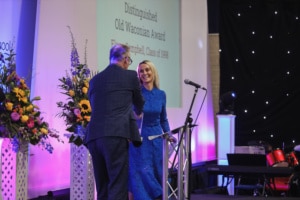 Elana has been recognised with this award due to her unfaltering support and advocacy for her son and the wider autism community, and the passionate demonstration of CHS's Waconian values throughout her career as a specialised educationalist.
Elana's contributions in the areas of education and autism grew out of the need to support her son, Euan. At the age of two, Euan received a generic diagnosis of PDD-NOS (Pervasive Developmental Disorder-Not Otherwise Specified). It wasn't until several years later that Euan was diagnosed with Autism Spectrum Disorder. Upon learning of the development delays, Elana intensively researched speech and occupational therapy, diet and nutritional matters for children with developmental delays, and arranged for social therapy and organised playgroups for Euan to increase peer-to-peer communication opportunities.
It was from her quest to learn how to support Euan that Elana's interest in education was sparked. Once in the field, she further utilised her experience and empathy to specialise as an interventionist and student support specialist. After nearly 10 years of shaping Euan's educational path, and helping her students as a professional educator, she launched her own education consulting services business in 2020, and works with students on executive function skills and study strategies.
Elana has also been a tireless supporter of the autism community in Phoenix, Arizona (and beyond) both as a fundraiser and advocate. From becoming the Legislative Ambassador for the national nonprofit Autism Speaks to launching an award winning tennis program for children with autism, ACEing Autism Phoenix, she is recognised through accolades including a fellowship from the Royal Society of Arts in 2020 for her years of service in education and her dedicated commitment to the autism community.
A quote from Elana's nomination sums up how she embodies the Waconian values, "Euan's diagnosis and situation have undoubtedly been a challenge to Elana – a challenge to learn, a challenge to advocate, and a challenge to use her progress and success to help others. Certainly, any mum would break down barriers for her child. However, what truly reflects Elana's Waconian values is how she has elevated others as her knowledge and influence has risen.  She fought through the unknown, experimented, and rebounded from failures. She learned, and then she taught.  She used her newfound passion for individualised, differentiated education to push her students to overcome their hindrances. She rallied her community to support organisations that are making a positive difference in the lives of children and adults with autism.  As she fought for Euan, she fought for others."
Recognises exceptional accomplishment early in the nominees' post school career. 
Hannah Parvaz, Class of 2011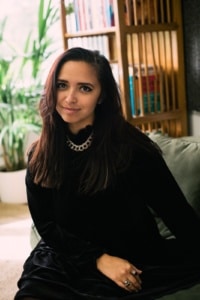 At the age of 18 Hannah moved to London with no money and no career to work in the music industry. After a career change into the world of tech she has become an award winning app marketer with a passion for making positive change through technology.
In addition to running her own consultancy, working with over 200 companies, she has featured in podcasts, talks, and panels, watched by hundreds of thousands of people, and mentors founders and Chief Marketing Officers pro bono, in order to contribute to the tech ecosystem and help new products grow.
She focuses on working with products which mean something to her and have integrity, including: Uptime, an app focused on the democratisation of education; Thriva, an at-home-blood-testing company which is close to her heart after finding out she had pernicious anaemia when she was 18; Heights, a company focused on improving brain health.
Hannah has been awarded this accolade due to the impressive achievements in her marketing career to date, her drive and passion, and the way she has demonstrated the Waconian values of integrity and contribution through the projects and people she has chosen to work with.
Recognises an individual's service and contribution to CHS.
David Shipley, Class of 1961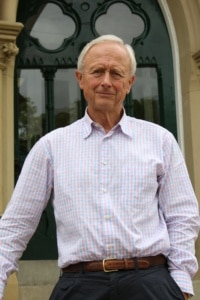 David started at CHS as a foundationer pupil in the boarding house in 1951. On leaving in 1962 he took a student apprenticeship with a steel company before going to Trinity Hall, Cambridge to read Natural Sciences. David then qualified as a Chartered Accountant with PwC, and enjoyed a long career in that firm with 25 years as a partner in London and Manchester. He was also an Integrated Professor of Financial Management at Salford University for several years. Retiring in 2002 he became an advisor and non-executive director for several companies and a director at Seashell Trust.
This award recognises David's outstanding support , as a parent with three daughters at CHS, a Governor, Alumni Board representative and Chair of the CHS 150th Anniversary Bursary Trust which was established during his 20 years service as a Governor. His sage financial advice was invaluable. He is passionate about supporting students from all backgrounds to be able to access a CHS education, as well as personally contributing financially to this cause. He is an avid supporter of the School's alumni engagement programme, regularly attending events which support both current students and Old Waconians, and sits on the Alumni Board as the 1960s representative. His time and financial contributions have impacted many current pupils and Old Waconians for which the School is very grateful.
Recognises an Old Waconian's sustained achievement over a long career. 
David Collins, Class of 1960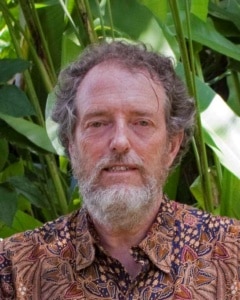 Originally qualifying as a chartered accountant, David has spent his career working in international development, supporting health projects across developing countries. After working with the Save the Children Fund he joined Management Sciences for Health, a large US non-profit organisation, providing technical assistance and training to health system managers in developing countries for over 30 years. An adjunct Professor at Boston University, where he teaches health economics, he has spent the end of his career developing computer models for planning and costing health services.
Recognises exceptional accomplishment early in the nominees' post school career. 
Anya Gomulski, Class of 2010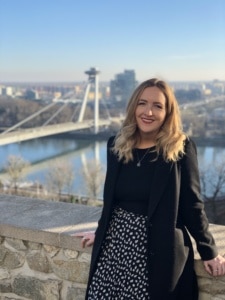 When Anya was furloughed her creative drive saw her turn a local art group into an international movement. A textile designer by day she co-founded Brixton Life Drawing in 2019 as a local initiative to bring more art opportunities to her community. During the Covid-19 pandemic she took the classes online allowing people from all over the world to take part each week. 
 "It was such a shock and an honour to receive the award for the work that we have done on Brixton Life Drawing over the course of the pandemic. My time at CHS was what introduced me to life drawing; I did my very first class in Sixth Form with my inspirational teachers, Mr Yearsley and Miss Craig. It's been amazing the reaction our classes have had; we've had tens of thousands of people join from all over the world and raised over £10,000 including for Mind, South London Cares, Stand Up To Racism and everything in between. We've also teamed up with some big names including the Natural History Museum, Southwark Cathedral, and lots of major art galleries, so it's been a dream come true."
Recognises an individual's service and contribution to CHS.
Maggie Evans, Former Staff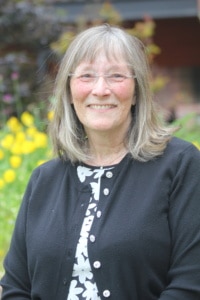 Retiring from teaching in 2009 didn't stop Maggie from supporting CHS's aspiring diplomats. Continuing her role as MUN Coordinator until 2014 she has returned every year since to help with the MUNCH annual conference and other MUN events, supporting students with conference preparations and providing her expertise to keep things running smoothly, even when the conference moved online. 
"Back in 2001 my daughter was asked to be secretary general for the first MUNCH conference at CHS. As we approach our 21st anniversary, MUNCH has expanded to two days and over 30 schools and colleges take part, from all over the UK and abroad. We are recognised as one of the leading UK conferences. The colleagues that bring students to conferences are all dedicated and many have become good friends over the years. Here at CHS the staff are similarly inspirational and wonderful to work with. The students who take part have been so important to me over the years. Whether they debated, organised, taught me so much about IT, helped raise money for the MUN charity, Small Steps Nursery in Uganda, or produced the conference newspaper, there has been the opportunity for everyone to get involved. Watching the journeys of students past and present has been immensely rewarding and I'm delighted to still be in touch with so many of them. On behalf of all of the students and staff involved I am proud to accept this award that recognises a phenomenal activity: Model United Nations."
Distinguished Old Waconian Award – Steve Redhead, Class of 1975
Since 2006, Steve has been instrumental in making the CHS Politics trip to Washington, DC one of the highlights of the Sixth Form calendar. Many students identify it as their best CHS memory and those in 2012, who watched open mouthed as President Obama wandered past them in the White House, will certainly never forget it! The trip's itinerary remains a closely guarded secret – lots of Schools head out to Washington, DC and get the standard tours, but very few have been in the White House, met staffers in the Committee Rooms of Congress, or spent time in the Maryland state house in Annapolis. Seeing Steve engage with the students as he finds out about their lives and plans, it is clear that the values he developed in the 1970s are the same as those being developed by our Sixth Form students today. His contribution plays a big role in helping create a Politics department full of engaged, passionate and excited students.
Steve recalls how it all began, "Out of the blue I received a phone call in the fall of 2006 from Steve Pagan at Cheadle Hulme School. He told me he was bringing a group of sixth formers to Washington DC – where I have lived and worked since the 1980s – and was hoping we could meet up. I had no idea at the time that this would be the beginning of a new relationship with CHS. Every two years since then, Nick Axon and I have teamed up to plan the Washington DC trip, always looking to add exciting new items to the itinerary. It's been tremendous fun and a lovely way to give back to the School that defined my childhood and helped launch me into the world."
Young Alumni Award 2020 – Aimee Wood, Class of 2012
Aimee is an actress working between the UK and the U.S who has already achieved great success on stage and screen. Despite her busy schedule she has taken time out to return to CHS to speak to current drama students about her experiences and to offer them advice.
Outside of her work on screen she is also publicly addressing issues in her interviews that are relevant to young people, including body dysmorphia, eating disorders, bullying and sexual harassment, showing real compassion for those who are affected by the storylines she acts in.
Distinguished Old Waconian Award -Cathy Simpson, Class of 1972, Former Staff 1978-1987
Young Alumni Award -Rachel Gunn, Class of 2013
Distinguished Old Waconian Award -Dr Stephen (Steff) Nash,  Class of 1970
Young Alumni Award – Dr Jessica Gray, Class of 2012
Distinguished Old Waconian Award -Terry Allsop, Class of 1959
Young Alumni Award – Bronte Law, Class of 2013
Distinguished Old Waconian Award -Dr Olayinka Koso-Thomas, Class of 1954
Young Alumni Award – Made From Manchester – Callum Ballantine, Zach Sadri, Jonny Green, Samir Kamani, Jamie Gray, Luke Grimshaw, Alice Needham and Matthew Heath, Class of 2014
Distinguished Old Waconian Award -Dr Stuart Warren, Class of 1957
Young Alumni Award – Jack Sheen, Class of 2011
Distinguished Old Waconian Award – Jim Gardner, Class of 1938
Young Alumni Award – Lucy Nuttall, Class of 2006
Distinguished Old Waconian Award -Peter Bullock, Former Staff
Young Alumni Award – Kit Yates, Class of 2003
Distinguished Old Waconian Award -Lord Alf Dubs, Class of 1951
Young Alumni Award – Cat Dunlop, Class of 2002