The CHS House System gives pupils an opportunity to participate in a wide range of activities as a team with a shared goal.
It also allows pupils to work with others in their own year group and alongside pupils from other year groups and to experience and learn the value of leadership. Named after Old Waconians whose achievements epitomise the CHS ethos, our House System creates a sense of healthy rivalry, with competitions in music, sport, drama, charity and more.

Cyril Marsh joined CHS IN 1907 and won a number of Form Prizes during his school career. His time at CHS culminated in the winning of  a John Rylands gold watch. He was also a keen Lacrosse player.
After leaving school in 1914 he served in the Royal Army Service Corps, returning from the war to study at Owens College (the University of Manchester). He then joined Henry Simon Ltd and in 1934 became a Director of the firm. Other roles in a long career included the chairmanship of Spode China, acting as a General Commissioner of Taxation and the post of Vice Chairman of UMIST Finance Committee.
In 1943 he joined the Executive Committee of the School. At the time of his death in 1972 he was Trustee of the school, Honorary Treasurer, Vice Chairman of the Executive and a Governor.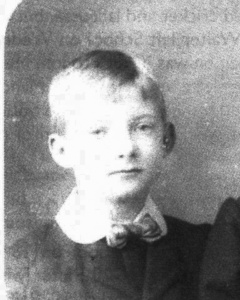 Jack became a pupil in 1920. A keen sportsman, Jack excelled at Lacrosse. He was also a leader amongst his fellow pupils and became a House Captain.
During the Second World War, Jack took part in a raid on Dieppe in 1942, where is courage earned him the Distinguished Service Cross. He also took part in the Normandy Landings and earned the Bar to his former award.
Jack was a long-time member of the Old Waconians' Lacrosse Club and often played as captain. He was a county player for Lancashire and also played for the North of England against America. His Lacrosse career culminated in his appointment as Captain of the All England Lacrosse Team which played an American team in an exhibition match at the XIV Olympiad 1948 in London.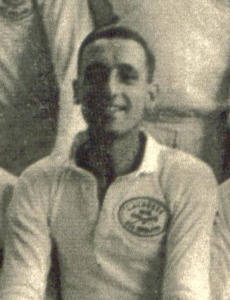 Sarah joined the school in 1877 upon the death of her father. Her mother had died previously and the family of four children were left little means of support. She was a successful pupil who made the most of the opportunities the school offered and left in 1880 to train as a teacher.
In 1886 she was appointed Second Assistant Mistress at CHS. In 1905 her responsibilities within the school altered with her appointment as Assistant Matron, then in 1918 she became Matron.
Her time at the school as both a pupil and member of staff covered almost fifty years. Upon her retirement in 1931 she was remembered in the Waconian magazine: "Her career was marked throughout by an unswerving love for the children and by kindly though for all members of staff".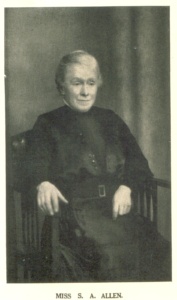 Arthur was one of a family of eight children. He joined the School in 1930 at the age of 10 and was a keen sportsmen, playing for the school teams in lacrosse, rugby and cricket. He was also a member of the school scout troop.
His term at the school was originally set up end in 1935 but a series of school scholarships awarded because of his academic achievements, enabled him to continue until 1938. In the school year 1937 – 1938 he held the position of school captain or head boy and was awarded the John Rylands watch for "….general proficiency and good conduct".
In June 1939 he joined the RAF on a short service commission and in April 1940 achieved his ambition to become a Hurricane pilot, flying with 504 Squadron. While attempting to attack a formation of 30 enemy bombers in 1940, Arthur was shot down. He was officially listed as missing and his plane was not discovered until almost fifty years later. Today a memorial to Arthur stands in the lane which runs alongside the field where his plane crashed.